How can the pregnancy mask be prevented in expectant mothers?
The pregnancy mask is just one of the side effects associated with sudden hormonal changes. To prevent these brown spots from appearing, Clarins provides tips and effective sun protection to help you enjoy the sunshine with total peace of mind.
What is the pregnancy mask?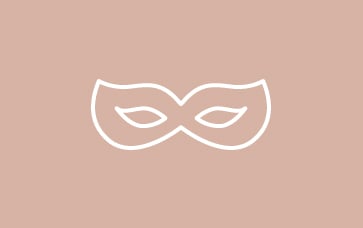 Common in expectant mothers, the pregnancy mask takes the form of hyperpigmentation of the skin in localised areas: forehead, cheeks and eye contour. It is the result of the hormonal upheaval that accompanies pregnancy, and generally appears between the fourth and sixth month. To prevent the appearance of the pregnancy mask, expectant mothers are advised to avoid sun exposure, or to use suitable sun protection. The skin must be protected at all times.
Which facial sun cream should be used to prevent the pregnancy mask in pregnant women?
Sanicle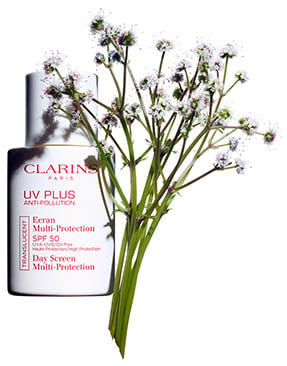 UV Plus SPF50 Neutral
N/A
We recommend using sun protection for your face before you head out each time. UV Plus SPF 50/PA++++ is a multi-protection formula rich in plant extracts delivered in an unbelievably light texture. It is the first line of defence in protecting the skin and keeping it looking young, fresh and radiant. You should always avoid peak hours of sun intensity, between 12:00PM to 4:00PM.
Consider using a very high sun protector and anti-ager in one, for face and neck with Sun Wrinkle Control Cream UVA/UVB 50+ if you have a busy schedule. This lightweight comfortable cream ensures an even, long-lasting protecion