my Clarins,
full of fruits and plants
for beautiful skin in top form
OUR BELIEF
At my Clarins, we believe that if your skin is beautiful on the inside, it will show on the outside. And since your skin is just like you, it needs healthy and balanced nutrition to be in top form—in other words, fresh and natural ingredients like those found in my Clarins treatments. Our formulas are simple and are designed to be applied every day on all skin types. They contain fruit, plant, flower and seed extracts, as well as the Healthy Skin [In&Out] Complex to bring in the good (vitamins, minerals and trace elements) and get rid of the bad (pollutants and impurities).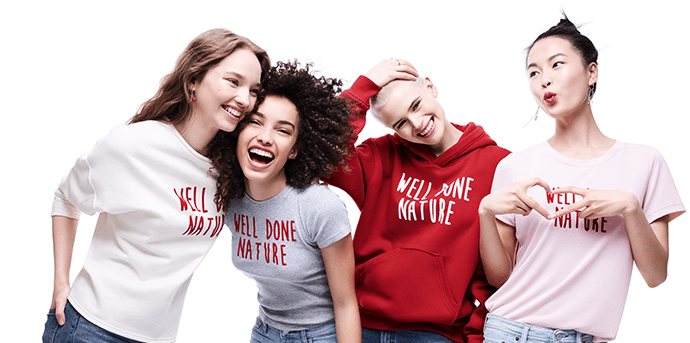 MY CLARINS FORMULAS
Good ingredients are what create effective treatments for your skin. That's why we're committed to selecting the best: to give your skin everything it needs while detoxing it day after day. After hundreds of tests, we have developed vegan-friendly formulas super rich in fruit and plant extracts (88%* natural ingredients that are as organic as possible), without any phthalates, parabens or sulphates. The rest? Essential synthetic materials (for preservation and texture) and lots of love.
* Excludes PORE-LESS and CLEAR-OUT targeted treatments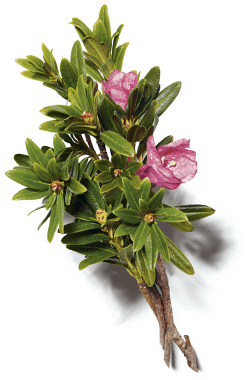 Alpine rose extract
MY CLARINS WILL MAKE YOU SWOON
Our formulas do more than just benefit your skin: they awaken the senses so that taking care of yourself is also a pure moment of pleasure. Delectable floral and fruity scents, refreshing mists and gels, creamy textures that infuse the skin with softness... It's energy and well-being in a jar, achievable in just a few quick and easy steps. my Clarins will never cease to surprise you.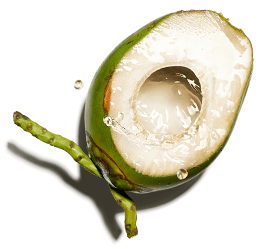 coconut water*
MY CLARINS IS COMMITTED
At my Clarins, we take action! We ensure that what's good for you is also good for the planet. We want each ingredient to be as organic as possible: to do this, we work with suppliers that we completely trust and verify the traceability of each ingredient. All of our boxes are made of cardboard derived from sustainably-managed forests. As we are always striving to make progress, our packaging favours recyclability and recycled materials.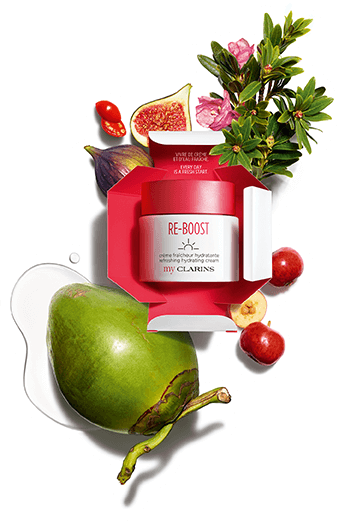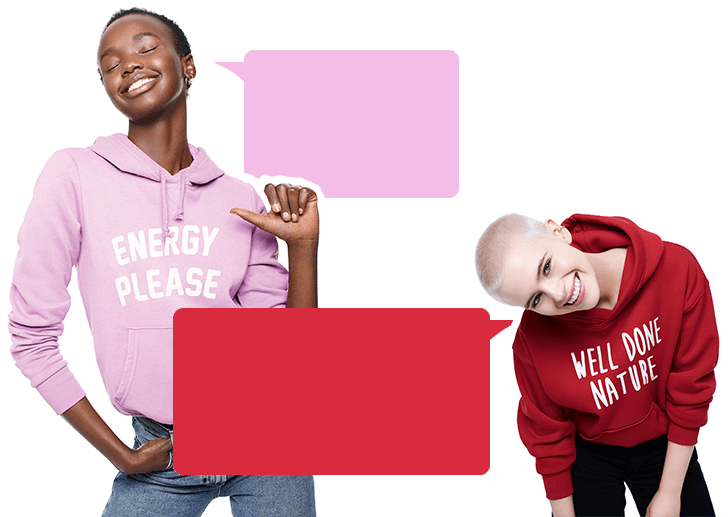 And there you have it!
Everything you need to know
is right here – there's nothing to hide!

goji berries*

Discover an all-new generation of skincare for 18-29 year olds!