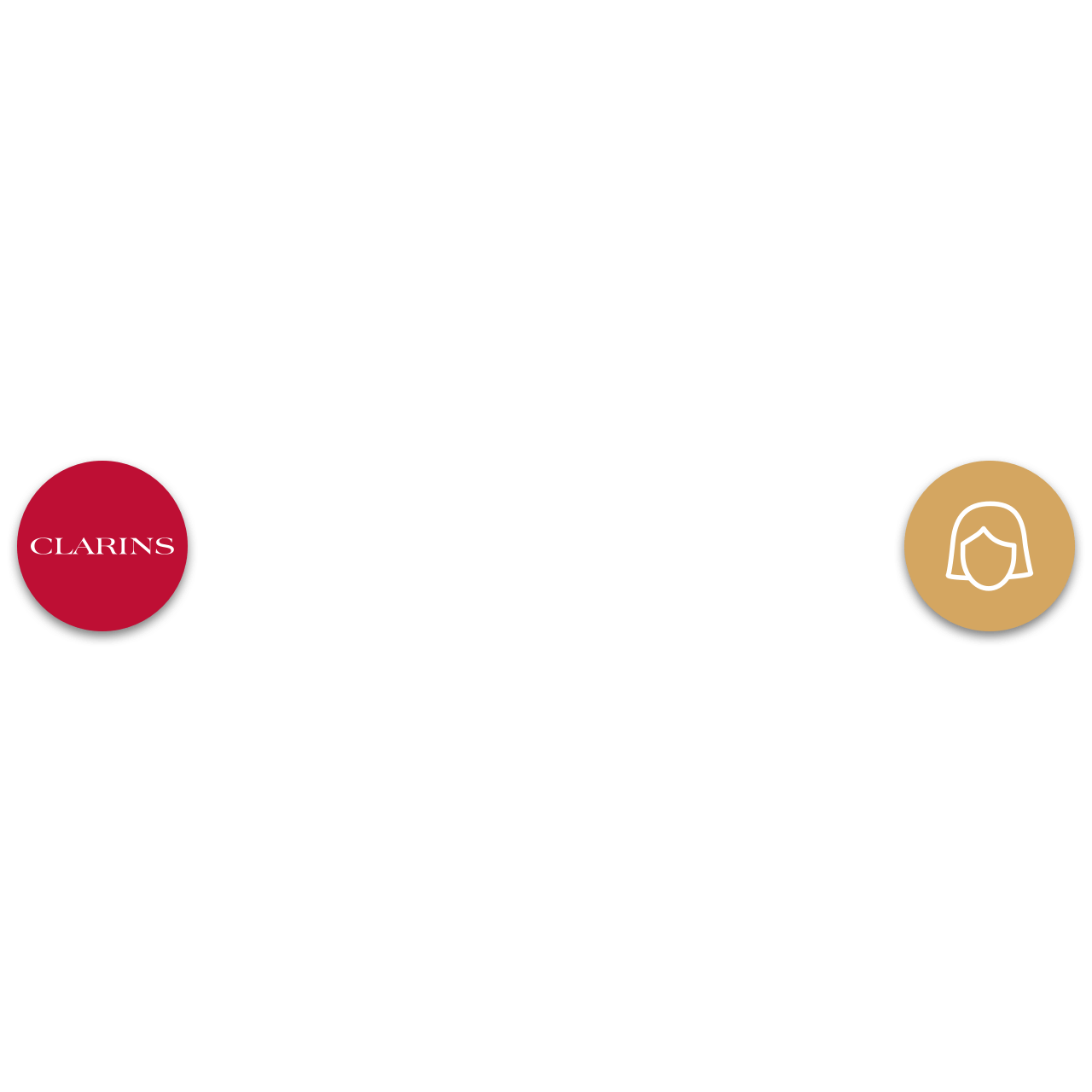 A big thank you to our customers for participating in our Clarins' gift exchange! Congratulations to the following winners who have won a full sized iconic Clarins product. Your genuine - sharing reviews is always the greatest gift to Clarins. Merry Christmas!

Best Review Award Winners
Date
Gift
Winner
Email Address
14 Dec
Enhancing Eye Lift
Peko Poon
kerotanxxxxx@hotmail.com
15 Dec
Body Shaping Cream
Rachel Chan
rachelxxxxx@yahoo.com.hk
16 Dec
UV Plus Pink
susanna
zousxxxxxx@gmail.com
17 Dec
Stretch Mark Control Cream
Sara
sscefluxxxxxx@gmail.com
18 Dec
Lip Comfort Oil
misstoto
littlelittxxxxxx@gmail.com
19 Dec
Tonic Body Treatment Oil
Elaine Lau
jiajxxxxxx@hotmail.com
20 Dec
White Plus Serum
Flora
floraxxxxxx@yahoo.com.hk
21 Dec
Fix Make-up
Eh0227
ngafxxxxxx@yahoo.com.hk
22 Dec
Double Serum
KT530
tinnxxxxxx@outlook.com
23 Dec
Extra-Firming Eye
Cecilia
sheung1xxxxxx@hotmail.com
24 Dec
Body Fit
Ann Chu
bigbigfuxxxxxx@gmail.com
25 Dec
V Shaping Facial Lift
Ying Ping
x99xxx@yahoo.com.hk

Double Serum

Peko Poon

回想年半前陀住仔仔,我一條龍買曬成套系列,賦活雙精華解決左我多年皮膚敏感乾燥既品題,同樣地,我用左佢一個月皮膚已經有顯著改善,身邊既同事、朋友、親人都話我陀仔越陀越靚,越陀越後生,令我足滿自信。

Tonic Body Treatment Oil

Rachel Chan

我從懷孕三個月開始使用護理油及去紋膏直至生產,產後沒有肚紋。護理油味道清新,用後不會覺得油,餘下的我生產後繼續使用。

UV Plus SPF50 Pink

susanna

經朋友介紹入手呢隻防曬,質地清爽易推開,亦都唔會出現焗痘嘅問題~最欣賞佢可以幫忙提亮膚色但又唔會有假白嘅情況出現、可以真真正正做到偽素顏。

My Clarins RE-CHARGE

Relaxing Sleep Mask

Sara

香味非常舒服,但沒有任何刺激感覺,皮膚敏感的我都快用完一罐了,作為晚霜使用滋潤又不油,塗抹後彷彿有點清清涼涼,好舒服

White Plus Tri-intensive Brightening Serum

misstoto

這精華是帶一點點微黃的精華液,不會很黏稠,少少用量就非常好推,而且吸收速度之快! 用了一段時間,開始有同事會說氣色變好,真的有讓我暗沉不均勻的膚色改善,痘疤也減少許多,

White Plus Brightening Emulsion

Elaine Lau

輕薄的質地可讓乳液快速被肌膚吸收, 不會厚厚黏黏的留在皮膚外層, 加重肌膚的負擔。輕輕地塗抹於面上, 即時發出透白自然的光感, 持續使用了三星期, 感覺到我的肌膚變得細緻嫩白。

Extra-Firming Night Cream

Flora

一試Extra-firming nuit 的晚霜便愛上了它,用試用品時,塗上面,感覺滋潤卻不油膩,且氣味芳香,令人很舒服,立刻買了來用。用了個多月後,發覺皮膚緊緻了,細紋少了,我剛剛買了第二瓶,好的東西一定要繼續用下去。

Body Shaping Cream

Eh0227

我每日塗塑型霜2次再加以按摩,每次大約兩至三分中到,甘當然要配合飲食,之後大約一用左一月,對腳會見到系結實左同firm左的。

Bust Beauty Firming Lotion

KT530

用了這個緊緻霜之後胸部不會因為懷孕變大而下垂。因為哺乳原因,胸部經常受到按壓的刺激,皮膚變得粗糙有點皺紋,後來又因為斷奶後胸部縮水,胸部像漏氣的氣球,完全沒有彈性。經過2個月每天很勤奮地使用緊緻霜之後,我的胸部終於恢復到從前一樣的彈性!

Lip Comfort Oil

Cecilia

早前買完試過護唇油就一發不可收拾愛上了!質感好柔滑唔會粘膩!就算大動作或風吹過都唔怕痴到頭髮 加上顏色真係好靚!淡淡的粉色好自然望落個咀仔好好血色又飽滿漲卜卜!引死人呀!

V Shaping Facial Lift

Ann Chu

我用了V輪廓緊緻精華超過5年,每天早晚使用,尤其早上起床後使用加按摩面部,浮腫自然減退,不再受包包面困擾,影相都靚d。另喜愛原因為產品用料天然、質感清爽易吸收,強烈推薦大家使用!

Extra-Firming Eye

Ying Ping

很愛輕輕地塗抹幼滑如絲的眼霜,特別是踏入乾燥秋冬,把人體皮膚最脆薄、最易顯老的眼肌滋潤著,修護著。看到眼部細紋和浮腫逐漸消失,也會令自己多欣賞幾眼:)
Terms and conditions

Best Review Award
During the 12 days from Dec 14 - 25, 2019, the most genuine review of the day will be awarded a full-sized iconic Clarins product. The winners will be notified by email by Jan 3rd, 2020.

CLARINS LTD reserves the right of final decisions in case of disputes.