ONLINE EXCLUSIVE
14-25 DEC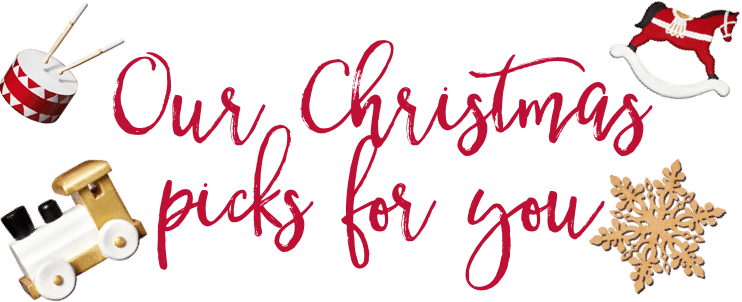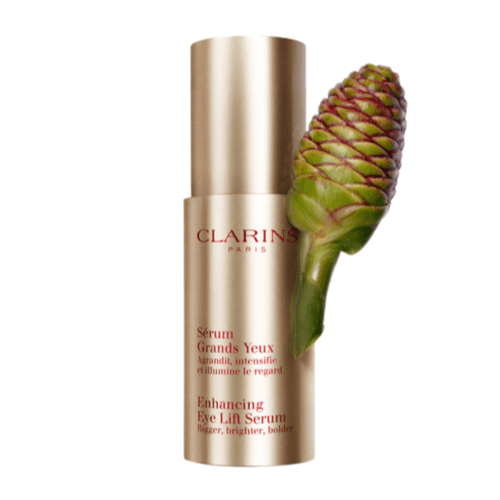 Enhancing Eye Lift
For Bigger, Bolder And More Beautiful Eyes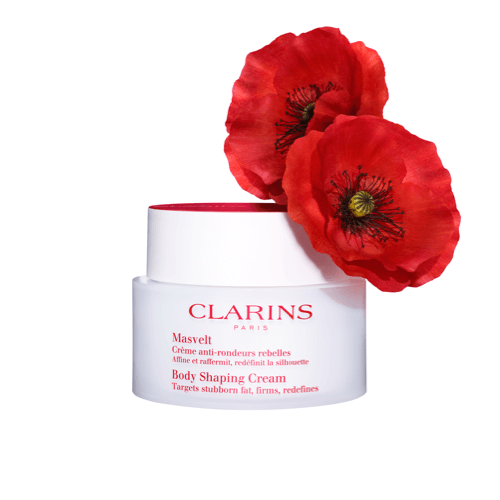 Body Shaping Cream
The Ultimate Contouring Care To Fight Stubborn Fats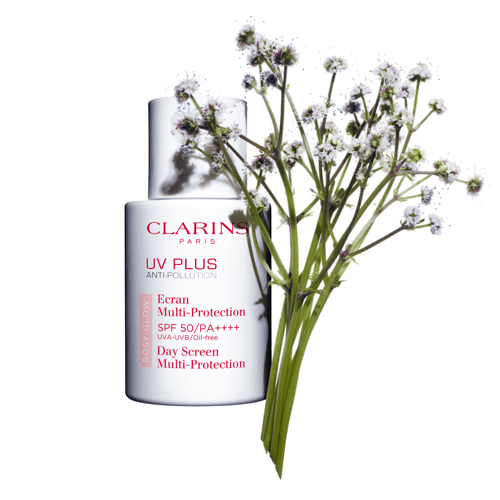 UV Plus Pink
Anti-UV, Anti-Pollution, Anti-Age protector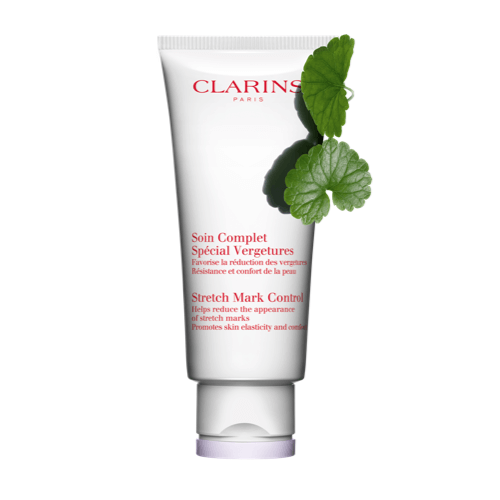 Stretch Mark Control Cream
Prevents and Diminishes Stretch Marks for A Smooth & Supple Skin.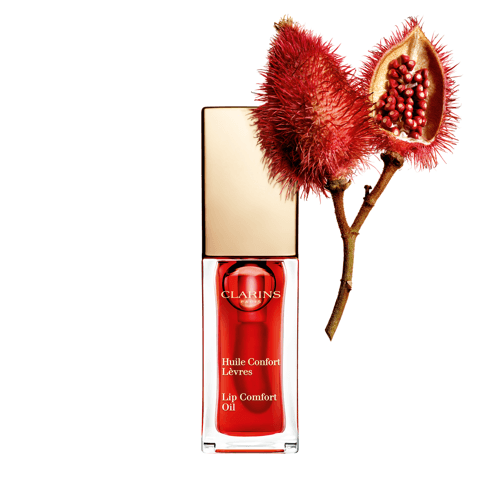 Lip Comfort Oil
Nourishes & Plumps, Enhancing the Beauty of Lips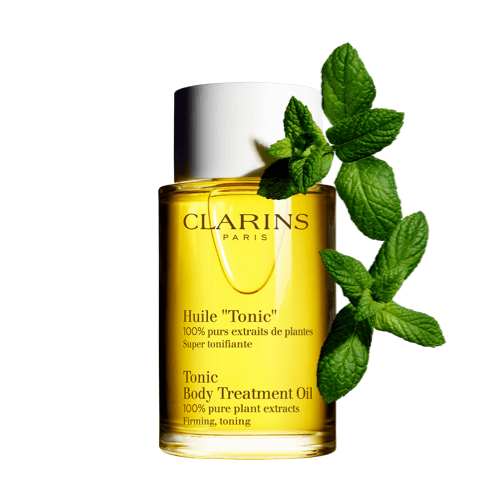 Tonic Body Treatment Oil
Firms, Tone and Improves the Skin's Elasticity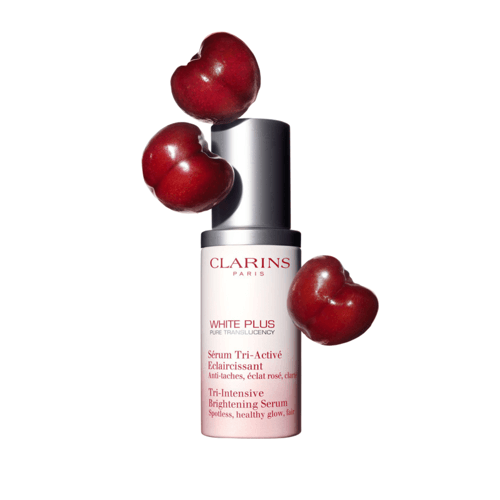 White Plus Serum
For A Spotless, Healthy Glow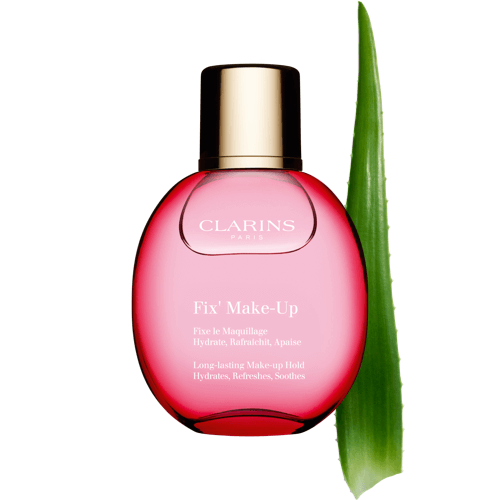 Fix Make-up
The Secret To A Long-lasting Make-up!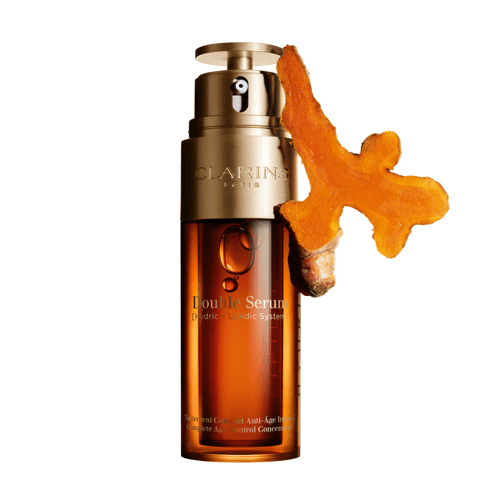 Double Serum
21 Potent Plant Extracts For Visibly Smoother, Firmer And Radiant Skin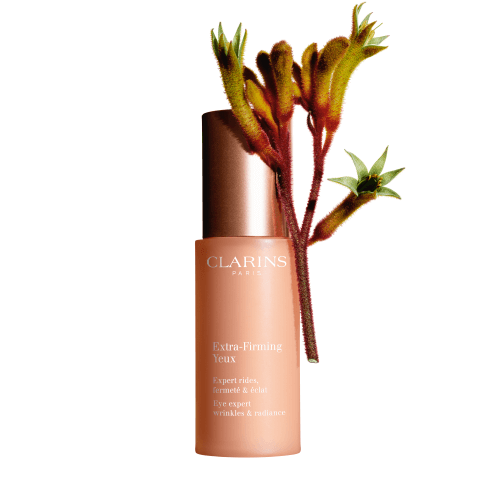 Extra-Firming Eye
Anti-wrinkle, radiant, reducing puffiness
Body Fit
Accelerate your slimming power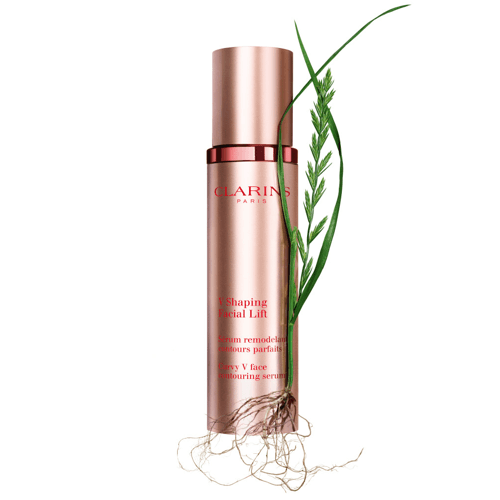 V Shaping Facial Lift
Reveal your own V Shape, naturally. Uplift, Depuff, Slim
How to submit a review for other Clarins products?
Step 1
Find the product you want to review and click on "Write A Review" or "Reviews".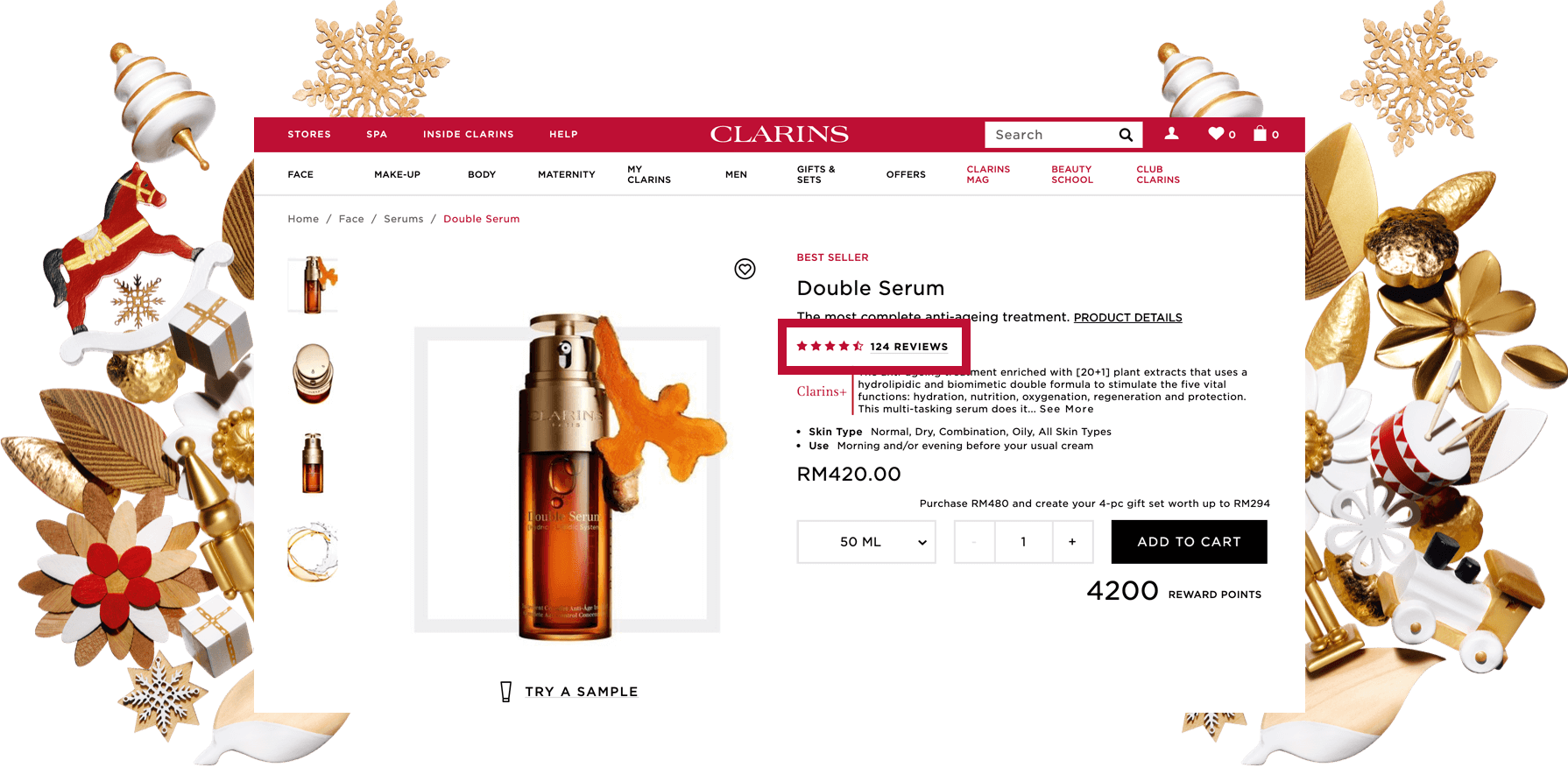 Step 2
Simply write a review on any of your favourite Clarins product for a sure-win gift!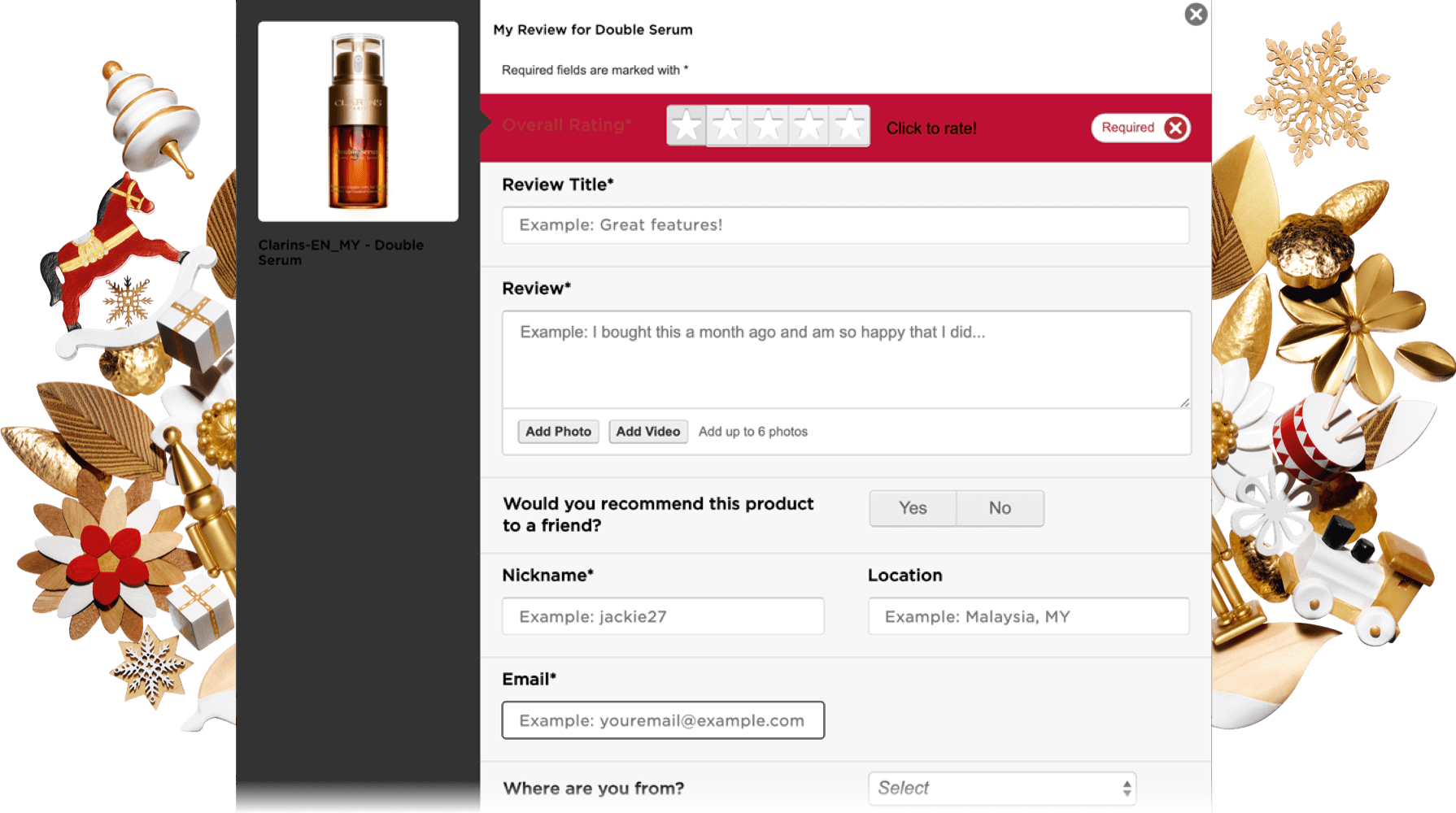 Step 3
An email will be sent to you within 48 hours once your review is approved. Don't forget to redeem your gift with online purchase on or before Dec 31, 2019.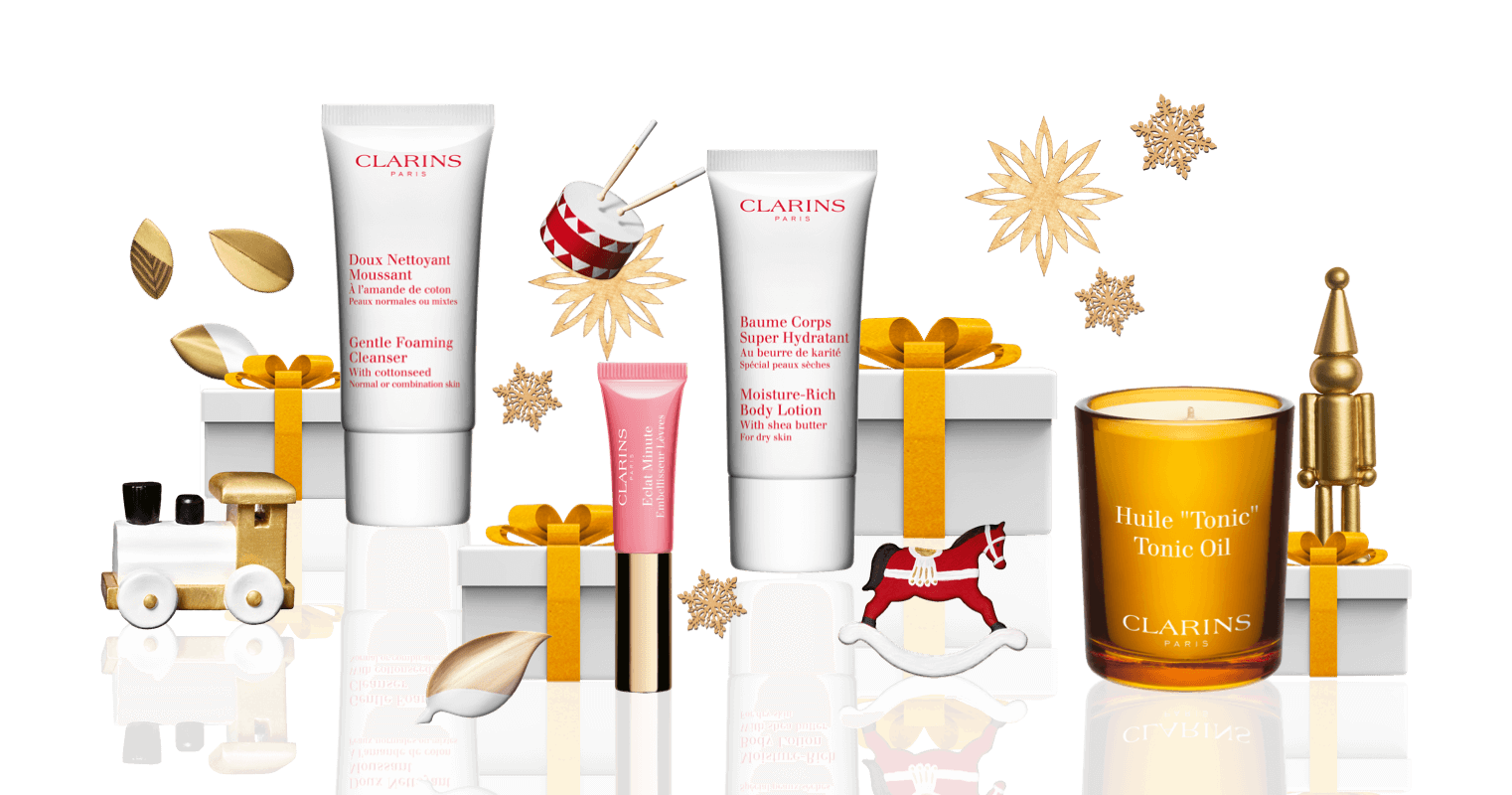 Terms and conditions

Feedback Is A Gift
Offer available for published review in Traditional Chinese or English at Clarins.com from Dec 14 - 25, 2019. Reviewer will receive an email with promo code within 48 hours of review submission and approval by system. The promo code is valid for redeeming the gift at Clarins.com until Dec 31, 2019. Each member account can get up to 1 gift during the campaign. While stocks last. Value sets are not eligible for the offer. Offers cannot be used in conjunction with other promotional offers. Free gift shown as above is subject to change without further notice.

Best Review Award
During the 12 days from Dec 14 - 25, 2019, the most genuine review of the day will be awarded a full-sized iconic Clarins product. The selected reviewers will be notified by email by Jan 3rd, 2019.

CLARINS LTD reserves the right of final decisions in case of disputes.