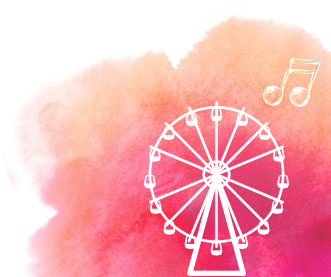 Resists up to 300 kisses!
NEW Water Lip Stain!
We all dream of pretty, colored lips that leave no trace,
which is why Clarins created Water Lip Stain,
the first "no limits" lip product.
Its transfer-proof, long-wearing formula resists up to 300 kisses*!

Put on a smooch-proof lip color this summer to show off your amazing lips!
Indulge in the summer music festivals and
Enjoy your worry-free kisses along the rhythms!

Ready to Kiss whoever you like?