High Performance Sun Care
Clarins sun care: high performance – eco-responsible – enriched with plant extracts.
The 3 S's: Sea, Safety, Sun
What a joy it is to integrate summer's best bits into new eco-responsible sun care products... Clarins research has managed to combine caring for the environment with ultra-sensorial skin care formulas. Need a reminder about Clarins' expertise on sun protection? Clarins Research combines the best techniques in scientific innovation with plants to protect the skin and preserve its beauty.

Get only the sun's goodness
Beautiful and eco-friendly!
Caring for the environment
Clarins Sun Care has once again kept the planet in mind with its products.
Eco-designed packaging:
Tubes and bottles that contain recycled plastic*. Boxes and product inserts printed on paper from sustainably managed forests.
The brand is committed to the environment with its eco-designed packaging and unique formulas that care for coral life**. This in fact plays a major role in the balance of biodiversity and marine life on the seabed.
Less sun for a better tan:
Clarins protects and beautifies your skin, allowing you to tan with total peace of mind whilst avoiding exposure during the hottest times of the day. Enjoy this sensory experience all day for as long as the sun shines.
*Not including Mineral Sun Care Compact and Mineral Sun Care Liquid
**Not including US range

Caring for the oceans
Plastic Odyssey Expedition
Clarins continues to support and work in partnership with Plastic Odyssey, who embarked on an expedition around the world over the course of 3 years to promote reducing plastic use and recycling plastic waste, it is the 1st boat to use plastic-based energy as fuel.
To make this a reality, Plastic Odyssey is developing low-tech and open-source solutions to either transform plastic waste into resources on a local level, or to limit the consumption of plastic in our society.
Clarins and the Plastic Odyssey expedition share one common vision:
respecting both Nature and Mankind.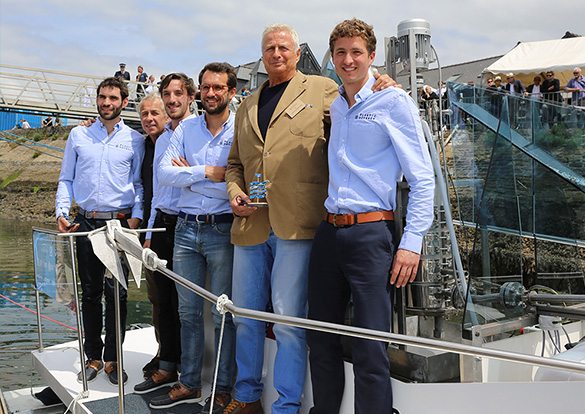 Christian Courtin-Clarins was pioneering in the important changes he made to the Group's environmental policies. Appalled by the state of the oceans when he travelled around Asia, he took the avant-garde decision in 1999 to ban all plastic bags at Clarins' points of sale. Since then, all of our products are eco-designed in order to reduce their environmental impact. Plants, an essential component in the group's products, are produced through organic farming - to respect the planet, they are also fair trade - to respect mankind. This economic activity helps to develop essential infrastructure in the local community, such as schools and medical centres.
Working alongside Plastic Odyssey, Clarins, a group recognised worldwide in the beauty sector, is working to develop and promote a circular economy that respects nature in order to bring sustainable change across the world.