Blue orchid extract
Patchouli oil
Macadamia
Grape
Hazelnut
Sweet almond oil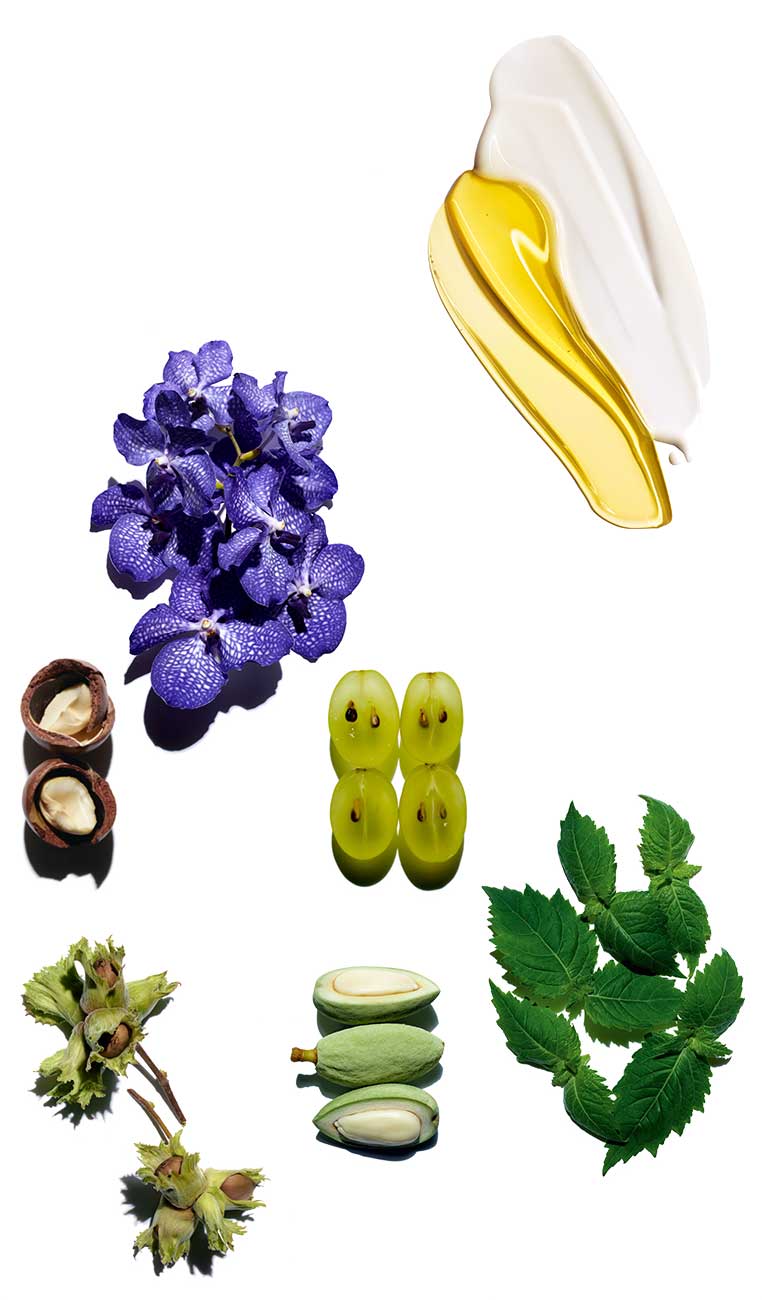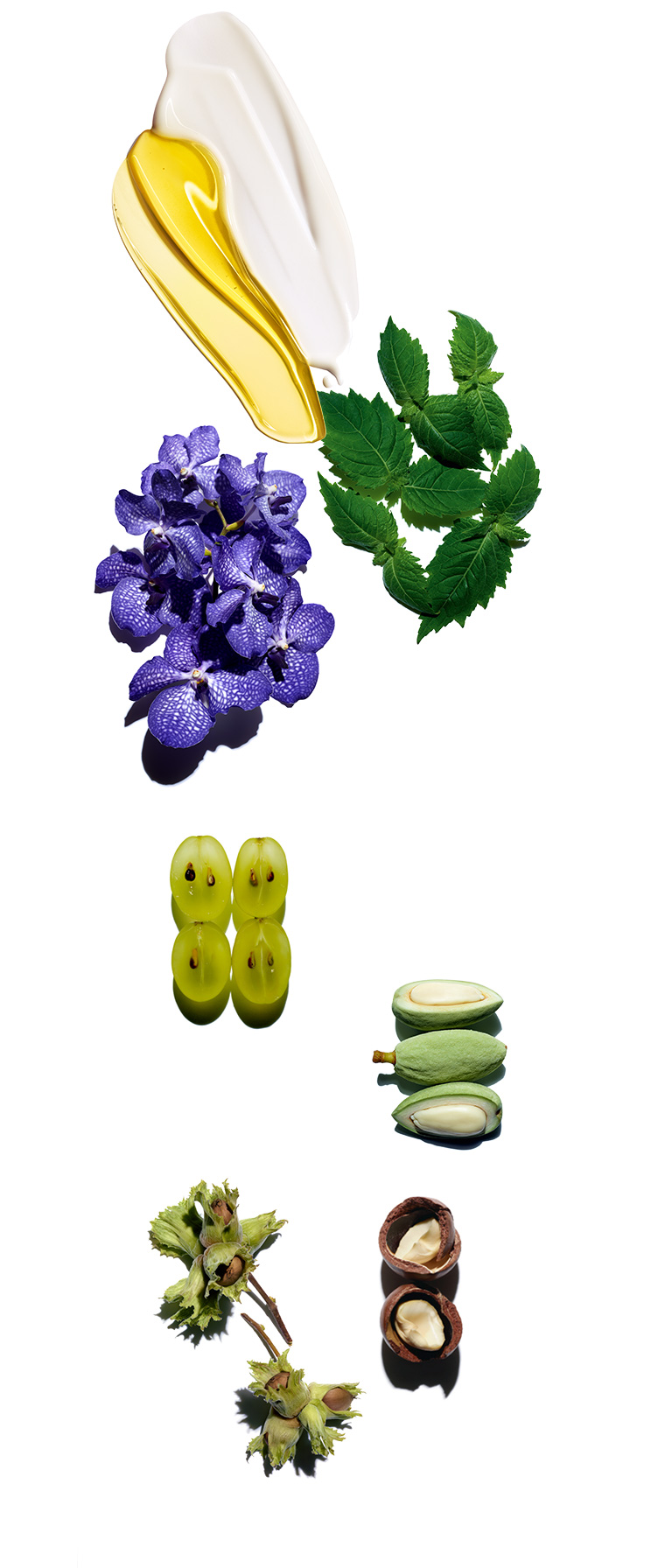 100%
natural
The first 100% natural oil-emulsion to nourish, repair and illuminate the skin. The richness of an oil combined with the softness of an emulsion to deliver both comfort and radiance.
100%
Innovation
Breakthrough dual chamber packaging makes for simplified and seamless product application process.
The packaging is inspired by the unique savoir-faire of Clarins Institute, where beauty therapists mix the oils with other Clarins products to create customised skin care.
100%
AROMA
To boost the skin's nutrition, vitality and radiance for all skin types and all ages.
CLARINS Aromaphytocare
A unique concept created by Jacques Courtin-Clarins over 60 years ago: the synergy of aromatic essential oils and beneficial plant extracts is at the heart of our 6 Face and Body Treatment Oils, formulated using "the best of plants in their optimal concentration".