Staff Purchase
Double Serum
 2 SERUMS IN 1: discover the new double anti-ageing performance.
 The most powerful age control concentrate ever!
 Now powered by [20+1] pure plant extract, the NEW Double Serum acts visibly on the signs of ageing for a firmer
 skin and to reduce wrinkles.
Body Fit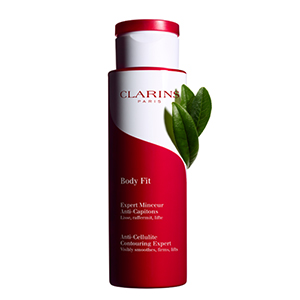 Accelerate your slimmimg power with Body Fit, our NEW anti-cellulite contouring expert!
60 years of contouring experise led to this innovative body treatment powered by Quince Leaf extract.
Addictively refreshing, the cream-gel texture will instantly absorb to soothe and smooth the skin's surface.
Peruse our best sellers
Try our targeted beauty routines, for every inch of skin. From plant to product-only the safest, purest ingredients touch your skin. Every formula, made in France, at our state-of-the-art Laboratories.
CLARINS. IT'S ALL ABOUT YOU.